Order from Chaos: Build a Good Life with Adult ADHD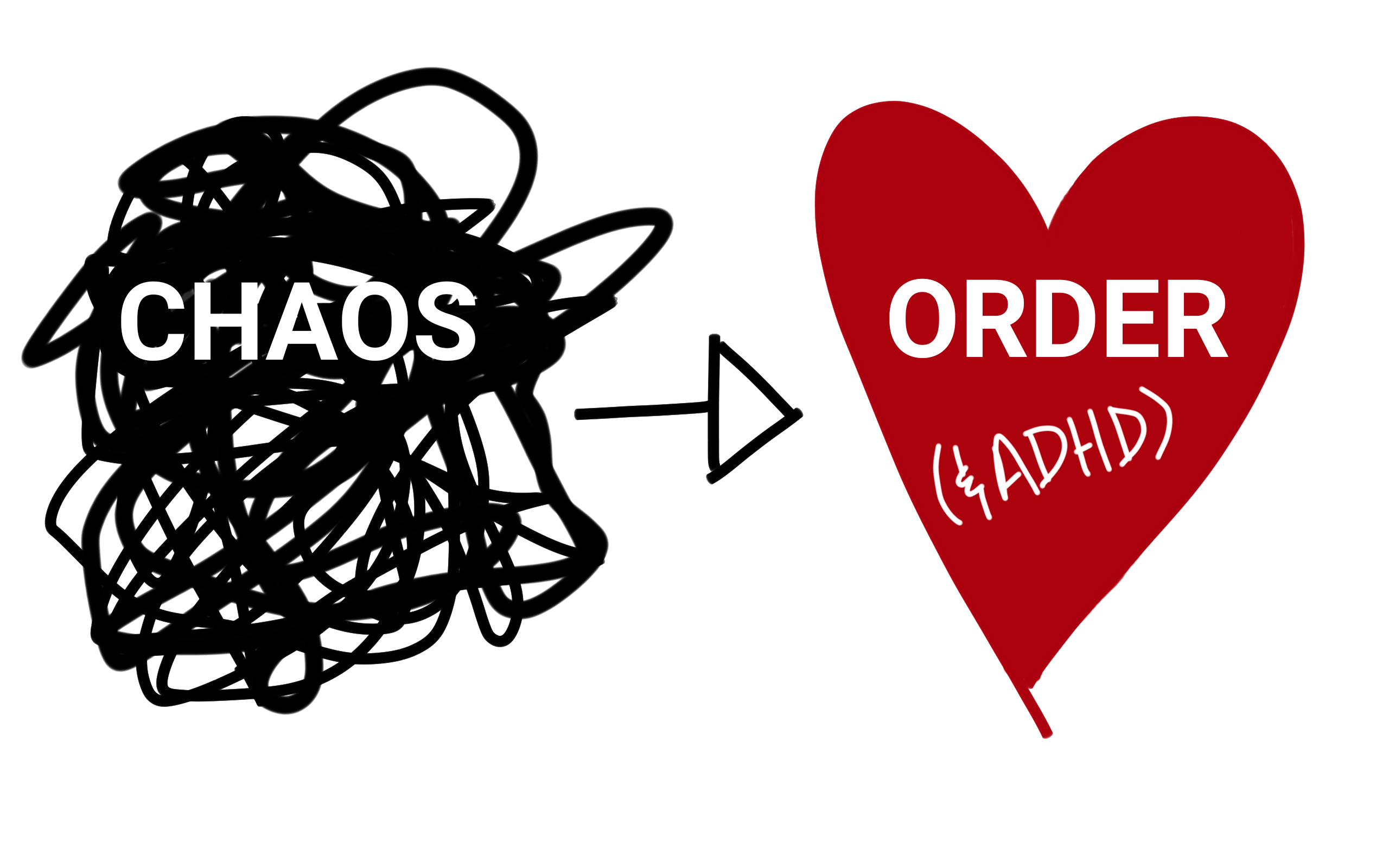 A huge THANK YOU to everyone who helped fund the Order from Chaos Kickstarter! The book's anticipated release date is February 2018. Check this page for updates or better yet, sign up for the mailing list.
When we get organized, we're not competing for the tidiest home. We're building the foundation for a satisfying life. To do what you want to do, to chase what you really want, to feel truly self-confident, you must feel in control of your life.
Too many adults with ADHD have never known that feeling. We feel left out of traditional organize-your-life strategies. We feel like they can't work for us. Our shame snowballs, and we give up hope.
In my upcoming ebook, Order from Chaos, I'll help you break the cycle.
Part self-help memoir, part quick-start guide, Order from Chaos is the first step to ditching your shame, easing your anxiety, and finally getting organized.
 Between plenty of embarrassing personal anecdotes to put you at ease, you'll find advice on:
Reducing clutter
Actually putting things away where they belong
Getting control over your calendar and to-do list
Organizing your social life so you can be a better friend
Making your smart phone work for you
Finishing those lingering projects
Paring down your commitments without feeling limited
Reaching Inbox Zero
Remembering (almost) everything
Organizing a family with ADHD
…and more
Since I founded The ADHD Homestead in 2014, I've written over 100,000 words about my experiences building a good life with adult ADHD. These words have reached tens of thousands of people around the world.
Order from Chaos draws from my years of writing, research, and involvement in the ADHD community, plus my personal experience. As a stay-at-home mom and novelist leading a very ADHD household, I've learned as much through my own trial and error as I have from books and experts.
Check this page for regular updates on Order from Chaos or better yet, sign up for the mailing list.