People sometimes tell me I can't have ADHD because I'm too smart and organized.
I insist I'm only as organized as I need to be to maintain a base level of sanity, not to mention cleanliness and financial security. It just so happens I need to create a lot of intentional, concrete systems to keep the ship afloat.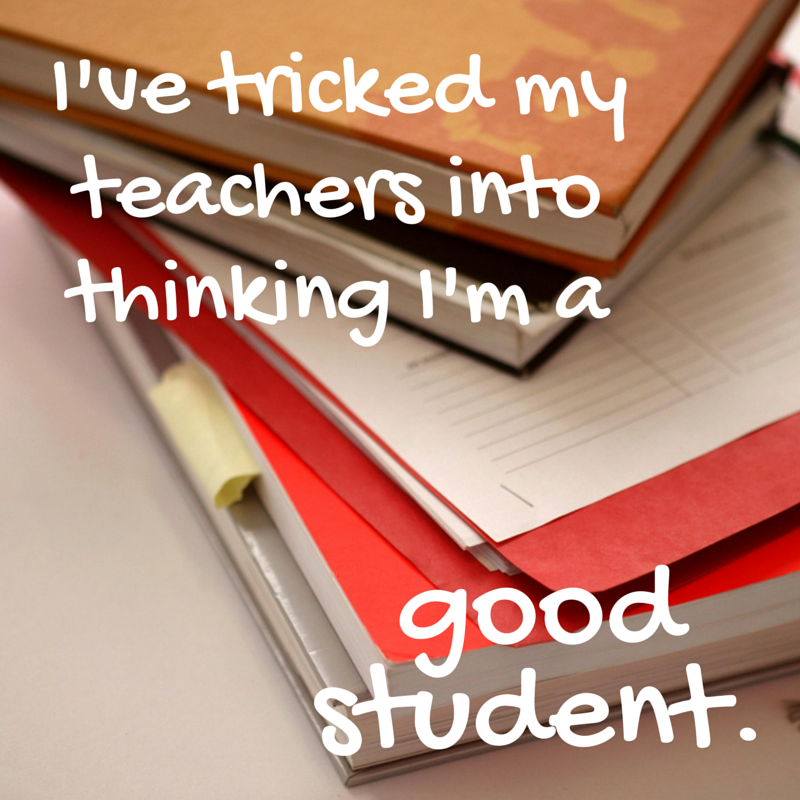 I still have my rough patches, but it's easy to forget how ADHD feels for those who are younger, undiagnosed, newly diagnosed, or just haven't gotten the support they need to start organizing their lives.
Here's a different perspective, written when I was 17:
…When I have to pay attention in school, sometimes I just can't. I'll try with all I've got, but it's like a fog, a force field goes up between me and them and I can't cut through it.

Most of the time, no matter what, I can't sit still. My leg twitches, my fingers, tap, I fidget and shift positions, or my eyes just keep darting around.

I find it difficult to do my homework at night because I'll start staring at something, I'll pick up objects around me and look at them, my thoughts will wander, I won't be able to focus or concentrate.

And then there's my memory. I can never remember books and movies, I constantly forget to perform simple tasks, so much so that it interferes with my daily functioning in life. This is why I write on my hands. I do things in fragments because I get distracted and bounce from task to task. I must perform my morning routine in the same order every day lest I leave something out. I am very absent-minded.

I have trouble not talking when there is someone who I can talk to nearby.

See, I talked to my guidance counselor about it, and I still don't know what to do. In order to be diagnosed with anything, a test would go out to me, my parents, and my teachers, none of whom I want to get involved. I've tricked my teachers into thinking I'm a good student…

I have to constantly stay a step ahead of this, I have to beat it and sidestep it and wrestle it to the ground, all to keep my head above the water. Battling with a condition of your own mind is like nothing else — it is a unique struggle, one that knows you and hits you where you are weak, one that wears you down over time and makes you feel sick inside.

I wish it could be easy, but it sucks.
Already, with ample structure in a minimally challenging academic environment, I struggled internally.
I didn't cause much trouble at school and I graduated with a GPA over 3.5. Study halls gave me extra time for homework. I was also bright enough to get away with discreetly working on assignments during lectures without falling behind on the material. As a linguistic thinker, I relied on my ability to test well, but forgot most of what I learned shortly after the exam.
Many find this surprising, but it's a common story for ADHD girls and women.
These are the ADHD cases that slip by until adulthood, when we must create our own structure, goals, and schedules. We must make our own day, and if we haven't learned to do that, everything begins to fall apart.