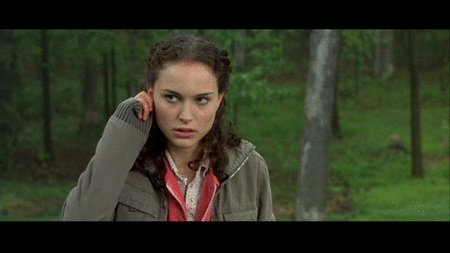 Sometimes — maybe even most times — we don't realize we're making a scene until it's too late.
Many ADHD adults are plagued by emotional reactivity, impulsive outbursts, and overreactions. Dr. Michele Novotni, author of What does everybody else know that I don't?: Social skills help for adults with ADHD, describes this behavior as "ready, fire, aim." We progress so quickly from stimulus to response, we don't understand the meaning of the phrase think before you speak.
This is a source of anger and embarrassment for our long-suffering spouses, especially in group social settings.
Angry outbursts at home leave our partners feeling hurt and confused. Paradoxically, these outbursts often lead to periods of calm, and we may not understand why our spouse is still hurting. "Your angry thoughts are like a flash flood," writes Novotni, "rushing through gullies and then quickly drying up again."
Granted, overreactions can be funny. I'll never live down the time I placed my hands over my ears and wailed "I'm so confused!" in the middle of a discussion at the office. They can also propel a situation from mundane to catastrophic in a split second.
These moments don't need to be a runaway train. You can install an emergency brake: a signal that communicates hey, you're doing it again instantly and wordlessly.
Words can put an already volatile ADHD'er on the defensive, especially if you're tempted to say exactly what you're thinking. Look for a discreet hand sign or gesture. Make sure it's something you both feel okay about and, ideally, will smirk at even if you're angry. "Instead of criticism and belittlement, try humor," suggests Gina Pera in Is It You, Me, or Adult A.D.D.?
Our outburst signal was born years ago, at the dinner table. I don't remember what provoked me. Maybe I'd had a long day at work. Maybe the salt shaker fell over. It doesn't matter. What matters is I pounded my fist on the table so hard, several months' worth of crumbs ejected from the crack where the leaves join together.
A tense silence stretched between us as we stared at the line of food bits bisecting the otherwise smooth surface.
Then we laughed until our sides hurt.
Now, when my husband sees me start to tumble into meltdown mode, he makes a tabletop with one hand, looks me in the eye, and lowers his other fist onto it.
Signs are objective, general, and can remind us of a funny moment — even if it's a dark comedy.
Have you and your partner tried signals to help derail bad behavior? How do you send a message without making things worse?