When I read this post on Unclutterer titled "An Organized Ending to Your Trip," I definitely nodded along.
I've tried leaving a half-unpacked suitcase on the floor for several weeks after returning home from a trip, and it doesn't feel great. It's tough, but I force myself to unpack right away every time. Letting it go until tomorrow too often means letting it go until next week around here.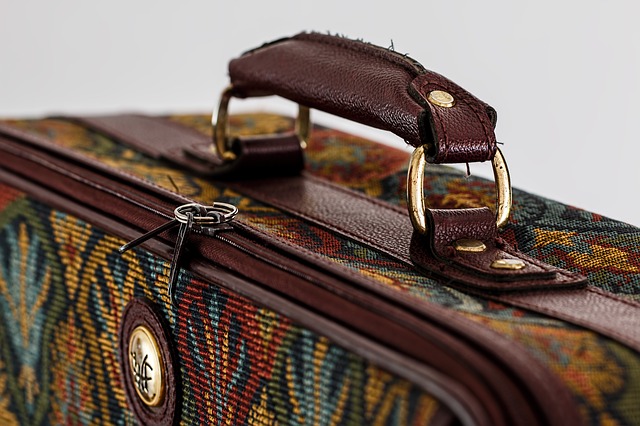 Well, our holiday travels didn't go that way this year. Our toddler was the only healthy one in the house last week. Christmas may have been 10 days ago, but there's still a suitcase in the hallway.
It happens.
As much as I swear by consistency, habits, and routines for ADHD'ers, circumstances will intervene.
So how do we get back on track?
Prioritize first.
Did you know the very act of prioritizing saps our mental energy? For ADHD adults, that may sound like we've lost before we've even begun.
Not necessarily. We just need to remember to prioritize, well, prioritizing.
Deciding what to eat for dinner, checking your email, and making sure your kid has everything he needs for school tomorrow all require energy. Brainpower doesn't come free. If you do to these things before thinking through your priorities for the day, you may be left with too little attention.
Of course, I'm not telling you those other tasks don't also need to get done. They do. But nothing is as important as that moment you take to pause and ask yourself, "what's most important for me to do today?"
When you come home from a trip, you have a long list of things to do: laundry, opening the mail, unpacking, watering the plants, turning off your out-of-office message. Tie up those loose ends and you'll save yourself a lot of chaos.
Prioritize first. Don't shortchange the importance of wrapping up your trip completely. When you feel yourself getting distracted with another project, gently guide yourself back to your intended focus.
Oh, and if you'd like some tips on ending your trip in an organized fashion, check out the original post on Unclutterer.