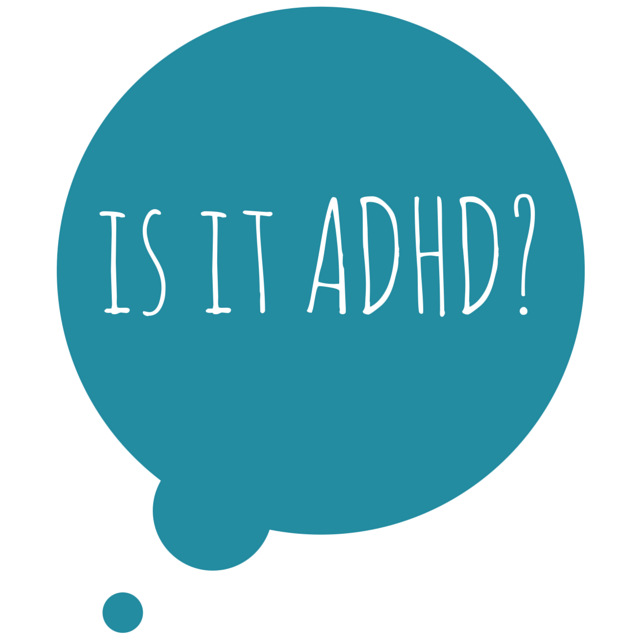 It's not uncommon for people to tell me, you know, I love your blog, and it makes me think I may have ADHD.
Believe it or not, I enjoy hearing this feedback. I write for an ADHD audience, but I hope the parenting, organization, and other life strategies I discuss will help everyone.
But how do you know if you have ADHD? Taken individually, all of the core symptoms sound relatable. However, if your symptoms cropped up recently or have come and gone over time, it's probably not ADHD.
In Is It You, Me, or Adult A.D.D.?, Gina Pera writes, "an ADHD diagnosis requires more than a symptom or two. Otherwise, everyone would have ADHD! It requires both a certain number of symptoms and significant impairment — for example, in the area of career, money, education, or relationships."
Isn't there a test?
Still confused? Several websites offer online self-tests. Though these questionnaires all have their weaknesses and you should never take the results as a clinical diagnosis, they may point you in the right direction. Here are a few to try:
Amen Clinics ADHD Type Test
This test attempts to suss out which of Daniel Amen's seven ADHD subtypes describe you. The questions may connect some strange dots in your life and get you thinking about the lesser-known symptoms of adult ADHD. Amen's book, Healing ADD, is definitely worth a read for a more comprehensive understanding, but the website alone should provide some insight into whether your case (and treatment) will be straightforward or difficult.
Psychology Today ADHD/Attention Deficit Disorder Test
Doesn't touch on many relationship and emotional issues, which the Amen Clinics test does much better, but it does provide situational questions. These may be easier to answer than evaluating a blanket-statement description like "procrastinates often" or "easily distracted."
Adult Attention Deficit Disorder Center of Maryland Online Screening Test
Perhaps the least in-depth, this test is based pretty strictly on the DSM-IV diagnostic criteria. That gives you a good idea of what a clinician might ask you at a first meeting, but don't expect to shed light into any dark corners here. Test claims you can get a lot of information from Section A alone, but I recommend doing Section B also. While the questions are rudimentary, you'll probably know by the end whether you need to schedule a professional consultation.
How to learn more about your brain.
While online self-tests are certainly appealing if you're looking for a quick, easy answer, there are precious few of those in the world of adult ADHD. You'll learn far more by reading a good book by a knowledgeable professional.
For more insight than I can possibly provide here, I recommend checking out some books about ADHD.
Here are the most approachable, high-impact, easy-to-read books I've found. All are available in audio format in case you're one of the many ADHD'ers who don't enjoy reading.
I Always Want to be Where I'm Not by Wes Crenshaw
Dr. Crenshaw's book is especially handy for the under-30 crowd. We gain a lot of responsibility in our mid-20s: often marriage, household management, financial independence, and a self-structured professional life. This can be a time of great suffering for ADHD adults, and Crenshaw's case studies will hit home for many.
Is It You, Me, or Adult A.D.D.? by Gina Pera
This book was written for partners of ADHD adults, but I've loaned it to several ADHD'ers who've found it positively enlightening. Unlike many ADHD books, Pera focuses on ADHD's impact on our closest personal relationships.
Your Brain at Work by David Rock
Okay, this one's not about ADHD, but it gives a great primer on the neuroscience of focus, self-supervision, and success in the face of your brain's natural limitations. You'll learn several handy techniques for practicing mindfulness, recharging, and managing your brain's supply of dopamine (a neurotransmitter critical to motivation and often lacking in people with ADHD).
How about you? What are your favorite resources? Where did you find your biggest a-ha moments?