A few years ago, I stopped looking forward to the holidays. However, as I'm signing off today, saying farewell until after Christmas, I'm feeling downright excited again.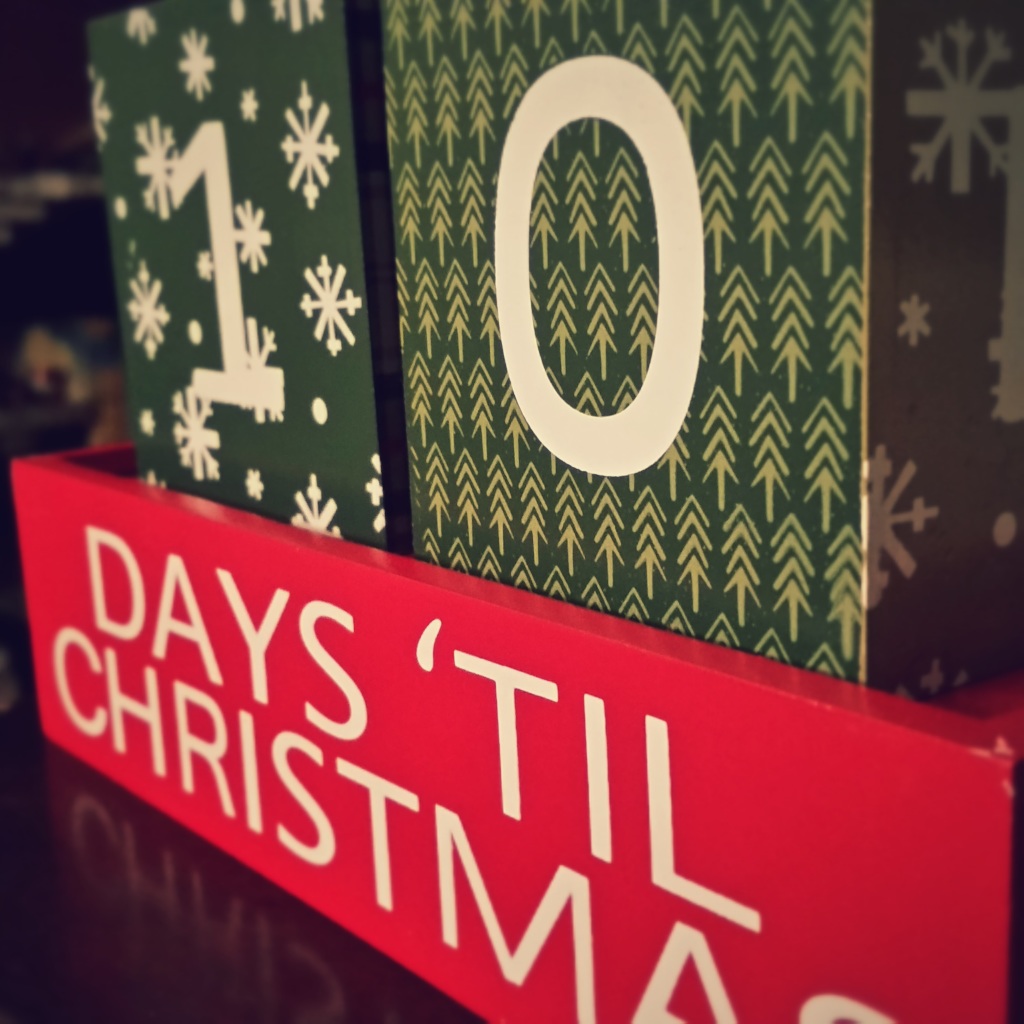 When I was younger, I loved this time of year: first we had Thanksgiving, then my birthday, then Christmas and New Years. The weather got chilly and the smell of wood smoke greeted me when I stepped out the door.
In college, the holidays meant nearly a month home from school, visiting with friends and picking up shifts at my old job.
Even in the real world, I got a job that provided paid time off between Christmas and New Years. Friends and family eyed that free vacation time with envy, but I rarely enjoyed it. We spent the whole time traveling, trying to make sure we visited each branch of our family for equal time. My husband, who didn't receive such a generous leave package around the holidays, turned down opportunities to take summer vacations so he could save his vacation time for Christmas.
To be fair, to be able to do all of this was a blessing. And maybe some people — some families — can do it all. Maybe this is sustainable for some. Not for us.
For ADHD families especially, traveling has a steep cost: projects and maintenance stagnate while we're away. We lose our daily routines. Regular chores are left undone as we prepare for our departure. We have to remember to stop the mail, tell our neighbors we'll be gone, shut off the water to the washing machine. Even if it doesn't overshadow — or even begin to compete with — the benefits, these costs create stress.
This year, I decided to stop making our holidays about stress. I decided to be real about our family — who and where we are at this moment — and focus on spending quality time with the people we love. Period. That means we're seeing fewer people this year, or inviting more of them to come to us. It means not overstretching ourselves. Learning to say no. Prioritizing our family over my desire to do it all and my fear of disappointing others.
With so many distractions removed this year, I can finally look forward to Christmas with an open heart.
And sometimes that's what we need to do: simplify. Remove distractions. Stop measuring ourselves against others' standards.
I may not have that job anymore, but I'm giving myself some time off anyway. The ADHD Homestead will resume its regular schedule on December 29. Until then, I hope you have a lovely Hanukkah, Solstice, Christmas, or whatever celebration you're planning. Don't forget why you're there: to fill your heart and be a light to those around you. Keep stripping away the distractions until you get there.
Happy holidays!