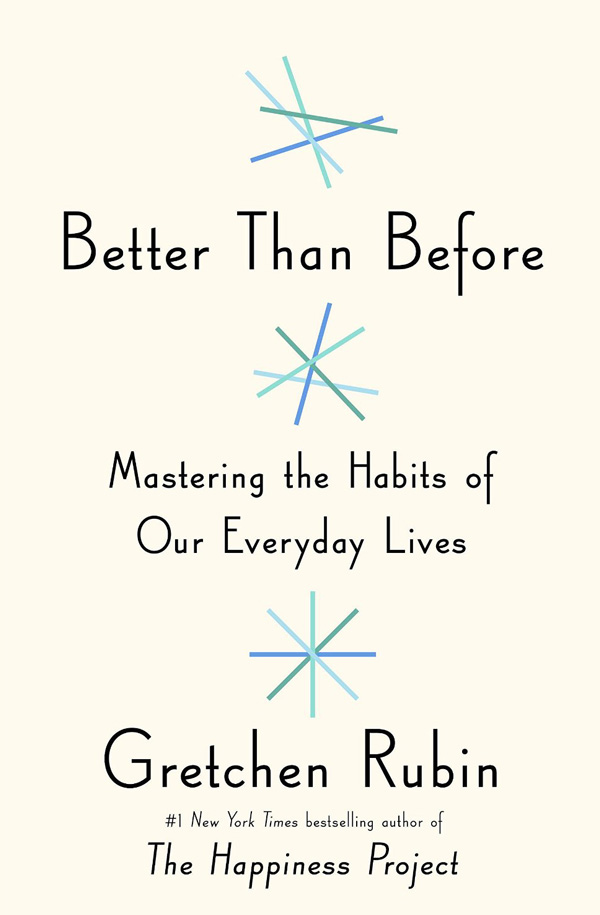 I read a lot of books in the self-help realm. My favorites are concise, informative, practical, and well-researched.
Gretchen Rubin's Better Than Before: Mastering the Habits of Our Everyday Lives, while well-researched, didn't pack the punch I was hoping for. I've heard it described as a "self-help memoir," and that sounds about right.  Readers really get to know the author in the context of her social and family relationships.
Some may find this makes a book about forming good habits — an intimidating topic for us ADHD'ers — more approachable. For my part, the personal references and stories felt cumbersome and distracting. While a book like Kelly McGonigal's The Willpower Instinct inspires the reader with non-stop, super-useful facts about the science of willpower, Better Than Before takes a meandering route. We read transcripts of personal conversations between the author and her associates, follow Rubin's own personal habit journey, and learn about her research process.
This left me less inspired to take specific action, but more mindful of how I think about — and talk myself out of — my habits.
Most useful to ADHD'ers will be the chapters on self-knowledge. It helps to learn how to use your natural tendencies to your advantage when forming new habits. I also appreciated the attitude reflected in the title. We're not striving for perfection, and we can be guaranteed we'll never find it, but we can learn to define success (for today) as "better than before."
Accepting the idea of small steps and working with, not against, your brain will make habit formation feel less intimidating for ADHD adults.
At the same time, I struggled to keep track of Rubin's Tendencies and Strategies. Actionable information tended to get lost in the ruminations and personal anecdotes. ADHD readers may have trouble pulling out the key points. Rubin offers plenty of tips for the easiest-to-handle Tendencies, including her own rare Upholder nature, but doesn't offer much advice for those with habit-averse natures. Her take on Rebels seems to be this: either you'll form the habit or you won't. Likewise, she often points out potential pitfalls for a given Tendency, but comes up short on workarounds.
Better Than Before isn't exactly dense, though, and I was able to read it quickly. Even if it doesn't give you a magic bullet for habit-forming success, it may help get you in the right frame of mind.
For those ADHD'ers who don't love to read, I wouldn't pad your reading list with this one. You'll be better off choosing a book that's more to the point and better-organized to get the most bang for your buck.