We're two ADHD adults with an Amazon Prime subscription. I don't have to tell you how challenging it can be to reign in impulse purchases.
That said, among the duds we've made some indispensable ADHD-friendly purchases over the years.
Every individual and every household has different needs, so your list may look different. I'd love to hear your success stories in the comments!
P-Touch labeler
I balked at this when my husband first bought it. A fancy label maker felt extravagant when we already owned perfectly functional pens and pencils. However, I'm now sold on the benefits — espoused by organizing guru David Allen — of printing labels for file folders as opposed to hand-writing. The labeler makes this quick and easy, which makes us more likely to file documents in a timely manner.
Not only that, I've started labeling every storage container in our home. Remember, your ADHD spouse may not intuit where something goes, even if it seems obvious. You may not even remember your system a month later. Creating a clear system encourages everyone to put things away in their proper homes.
Pill case
I'm paranoid about forgetting my meds. I'm also paranoid about forgetting I've taken them, then accidentally double-dosing. We have seven-day pill cases (different colors for each of us!) that hold our meds and vitamins. I'm diligent about taking pills only from the case. This makes it very clear whether or not I've taken my stimulant meds for the day. It also helps me track how often I'm remembering to take my vitamins.
Electric razor
My husband has used an electric razor for years, but I only recently discovered the ladies' models. I take short, irregular showers, especially in the winter when my skin is dry. Shaving in the shower was not working  at all because I needed to remember to leave time for a longer shower. The wet/dry electric razor allows me to take care of this pesky task whenever (and wherever) I think of it and have a few minutes.
Spray bottles
I keep spray bottles of homemade multi-purpose cleaner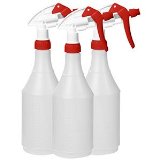 (a 2:1 water:vinegar solution with a little squirt of dish soap) hidden all over the house, most notably under the bathroom sink. Like the electric razor, this allows me to clean whenever I notice something and have a minute. It's cheap, easy, and convenient — all good news for ADHD homemakers.
Post-it notes
I use a lot of post-it notes. I keep them in almost every room of the house, in my glove compartment, and in my purse. People have asked me why I'm obsessed with post-its when I have a smartphone with multiple list-making and task management apps.
It's simple: sticky notes let me write things down distraction-free. The moment I unlock my phone, a whole pile of shiny apps scatter my focus. Almost invariably, I forget what I wanted to write down in a matter of seconds. Post-its save my sanity. I toss them in my inbox and record them on my to-do list later.
Time Timer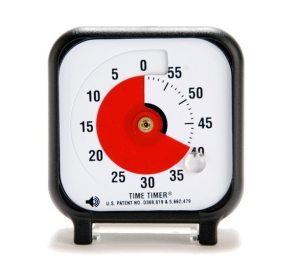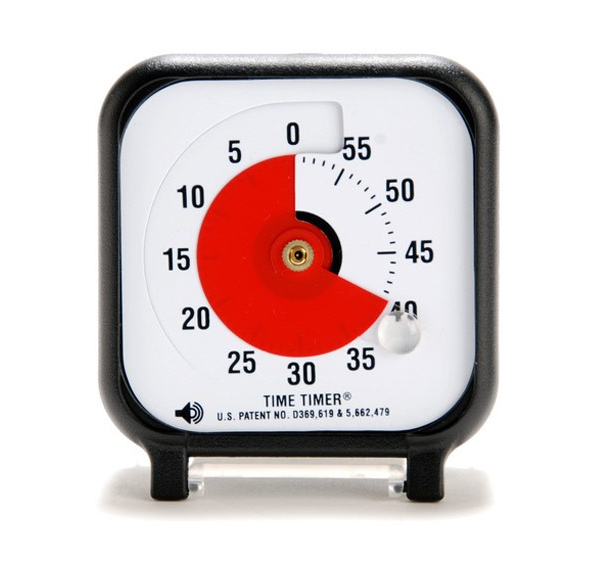 This timer provides a visual representation of time that many ADHD'ers find immensely helpful. I use it almost daily to curtail my social media use. The disappearing red segment forces me to ask myself, "is this how I want to be spending this time?"
Christmas is right around the corner. This is a great gift for all your loved ones with ADHD, and there's an app for Android and iOS if you don't want to invest in the physical timer.
Document scanner
I rolled my eyes when my husband ordered this one because we already own a nice flatbed scanner. However, I now use the document scanner almost daily. It's fast, easy, and has allowed me to eliminate so much paper filing from our lives. Do you have a big stack of papers "to file" somewhere in your home or office? Thought so. Make sure you have a backup service like Dropbox or Crashplan set up, then give one of these a whirl.