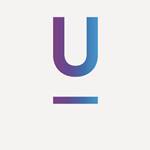 I try to make parenting only one facet of this blog, but as adults with ADHD, many of us also parent children with ADHD. If you'd like some more information, Understood.org is hosting a free, all-day, live web event tomorrow.
As part of Learning Disabilities, ADHD, and Dyslexia Awareness Month, Understood.org is raising awareness and empowering parents of the one in five children who struggle with reading, writing, math or attention issues.
I'm not intimately familiar with Understood.org's content, but I've read and shared a few good articles from their site. I encourage you to wander over to see for yourself and, if you like what you read, check out some of tomorrow's events. The #AskUnderstood hashtag gives you all-day access to the site's team of experts. The event website has a full schedule of other events, including Facebook Q&A sessions and live video chats.
And, because parents have to stick together and help each other out, please share your experience in the comments here if you do participate. I'd love to hear what you learned!